Loopita is a young company from the South West, based in Mimizan, in the Landes. We are creators and manufacturers of decorative items and accessories in fabrics, very graphic and always colorful.


Loopita was born from the complicity between Laurent and Bérengère: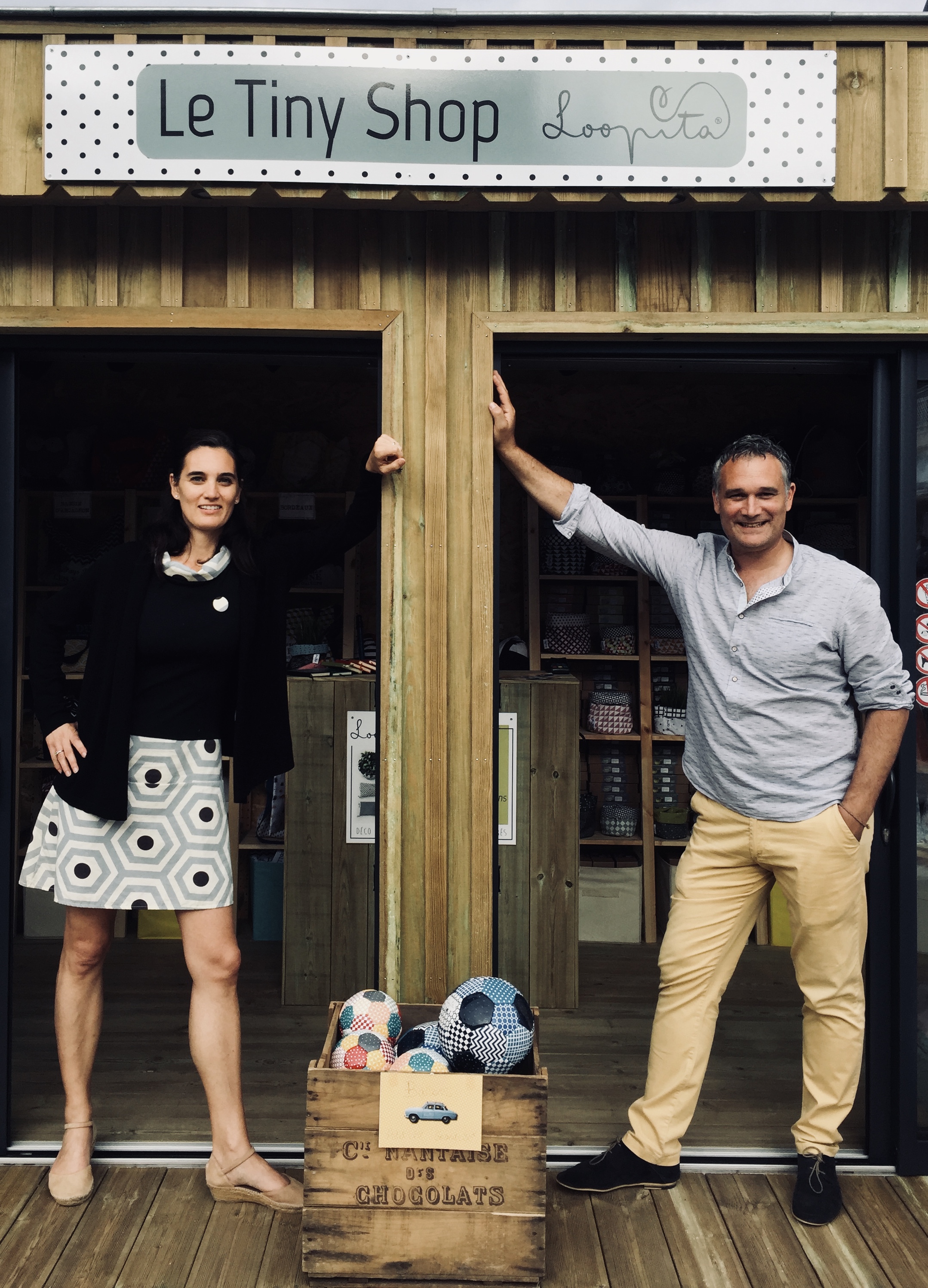 Laurent grew up in Mimizan where he practiced all the local sports: surfing, rugby, rowing, golf ...
Competitor at heart, he likes challenges and it is at the age of 20 that he becomes a business leader. Ants in the paws, he likes to travel.
The decoration he picks here and there inspires him and makes him want to go further!


Bérengère grew up in the Paris region in a passionate family of architecture and design of the 30s.
After studying business school in Paris, she quickly prefers the climate of the Southwest where she has made her home since 2000.
His professional paths are diverse and complementary. With a lot of ideas in her head, in 2015 she launched a project that was close to her heart around one of her favorite subjects: decoration.
She learned how to use graphic tools to translate Deco trends that they both love, and to offer smart and trendy items, accessible to everyone!