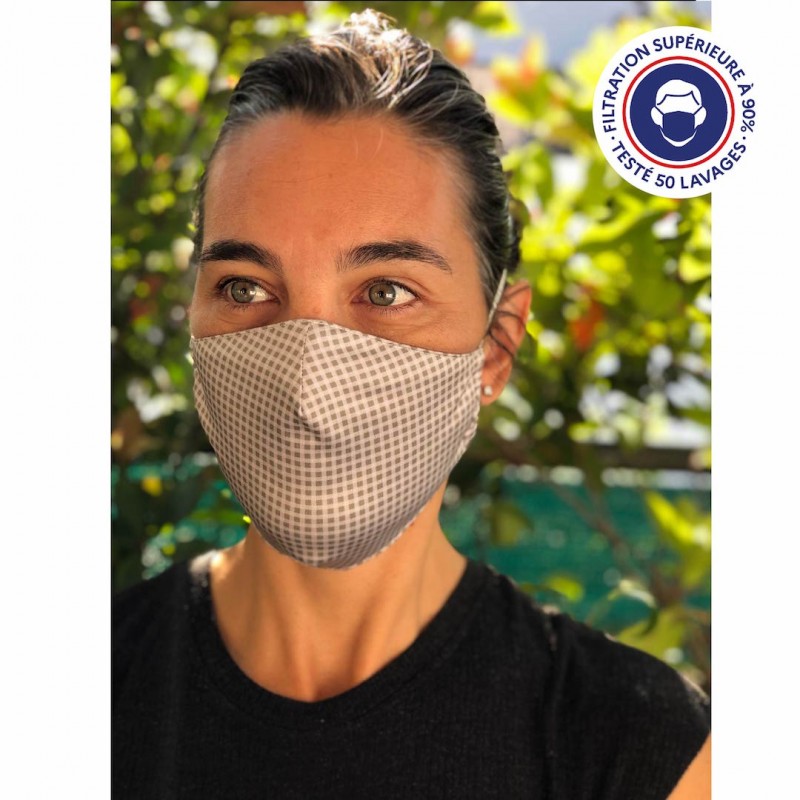  
Certified Masks - Fully customizable
Our Certified Masks - Fully customizable 
Complies with AFNOR S76-001 and DGA report: RP/20-4875
Category 1: Filtration >90%.
___________
Available in 3 sizes: Large, Medium, Kids
Elastics behind the head or behind the ears, your choice!
___________
Our masks are customizable, comfortable, breathable, filtering and... durable!
Customisable: 100% on the front
Comfortable: they fit well on the face
Breathable: complies with standards, higher than 96l/m2
Filtering: category 1. Our individual masks are also used by professionals in contact with the public
Durable: tested for 50 washes, Oekotex Standard 100 certified fabrics.
Technical documents: https://loopita.fr/masquita
___________
Minimum quantity : 100 pieces
Elastics : White or black / head or ears
Deadline : 15 working days after validation of the proof and payment of the deposit
Marking : Total sublimation on the front side. OPTIONS : black interior / personalized interior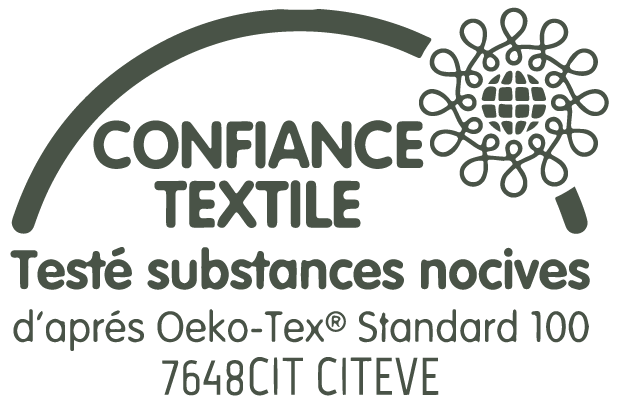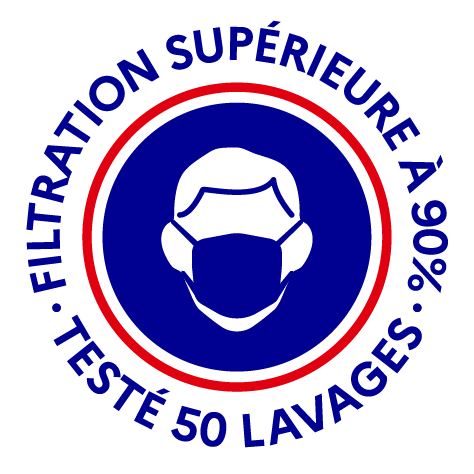 The MASQUITA Barrier Mask UNS 1 is not a medical device according to the EU/2017/745 regulation (surgical masks), it is not a PPE, Personal Protective Equipment according to the EU/2016/425 regulation (FFP2 filtering mask)
It is in conformity with the French market launch for washable and reusable fabric masks. AFNOR SPEC S76-001 :2020 / DGA n° RP/20-4875/DGA MNRBC/2000305/NP. Detailed information on: https://loopita.fr/masquita
Loopita offers you its certified and customizable masks
Designed in our workshops in Mimizan, our consumer masks are created to last and protect beautifully!
Tested and validated by all the organizations in force: Air permeability test: 327 l/m2 / Filtration of 3 μm particles emitted: 93
Therefore, our masks are also suitable for professionals in contact with the public
They have a very good breathability, they are soft, comfortable and light. The comfort is optimised by a double elastic band that goes behind the head. Elastics behind the ears are available on request.
Well-made, they offer an excellent fit to the face and thus an excellent level of protection. Our masks comply with AFNOR recommendations.
3 different sizes to make them as comfortable and protective as possible: LARGE (for large faces), MEDIUM (for women with small faces and young people aged 8 to 14) and KIDS (aged 4 to 8).
Technical data of the consumer masks
     Triple layer of 100% polyester fabric certified OEKO-TEX Standard 100,
     Double elastic band around the head certified OEKO-TEX Standard 100
     Washable at 60°, guaranteed minimum 50 washes
     Printing: water-based inks
Cutting and sewing by hand. The finishing threads of the seams match the sublimation.